Ethical Code By Design Goes A Long Way
This is how it works at Bright Data Networks
I'm a great believer in spreading knowledge. This is especially true when it comes to data. Like every important domain in the industry, it's based on research, learning from experience, trying and improving and then making it work across markets.
If you ask me, this is a key ingredient in Bright Data Network's secret sauce. We try and sometimes we fail but we always, always improve till we reach the best results.
This commitment to the data collection domain does not start and end with Bright Data. From collaborating with research institutes and universities, to mentoring new start-ups, to running ongoing workshops – we continue a constant exchange. Sharing of knowledge is something we are all very dedicated to. We see it as part of our DNA, our culture, our ethical code by design.
Following an ongoing partnership where we've actively assisted in the university's research, Doctor Rob Loke, of the Amsterdam University of Applied Science, recently told me about his newly launched course: Online Data Mining that is part of a master of science program called Master Digital Driven Business. A course that is all about transforming data and emerging technologies into meaningful actions and business value.
Naturally, I was intrigued. Loke kindly invited me to run a data collection class focused on the ethics and privacy of extracting data in the mass. A topic, we at Bright Data, feel very strongly about.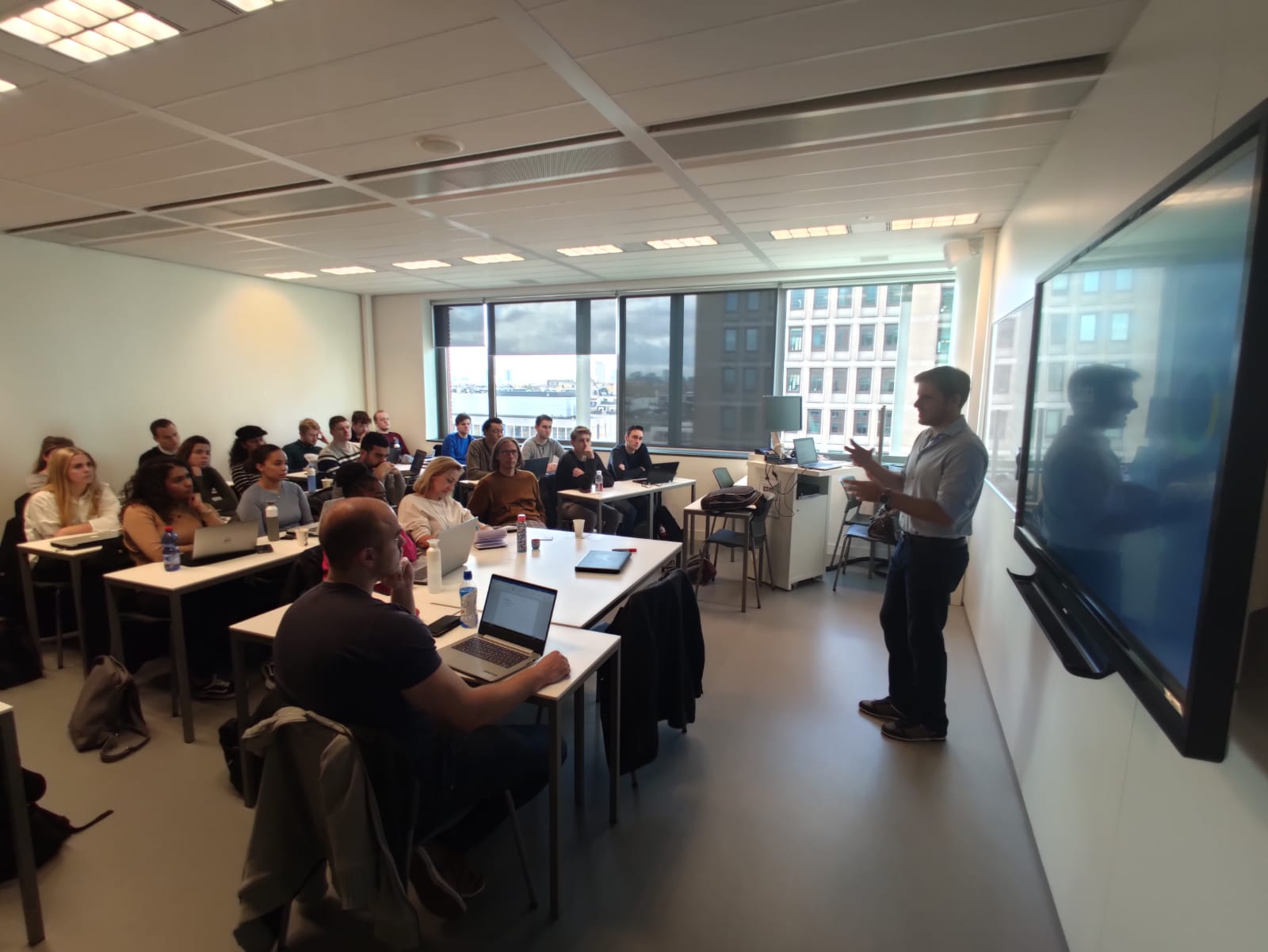 When it comes to extracting data, yes, there may be easy wins but if you are not careful in keeping your ethical code intact, your success will be very short-lived.
Data collection, may not always be a straightforward topic to discuss, especially these days. As a CEO of a company that enables data collection to some of the largest enterprises worldwide, I see it as our prime responsibility to share our experience on how we remain open, transparent and most importantly trustworthy and ethical. A tiny revealing tip – it is tightly linked to your organization's culture.
So, early in the morning on a cold winter day last week, I traveled to Amsterdam.
Arriving at the university to meet the class, a "we love data" sign welcomed me. This was especially encouraging.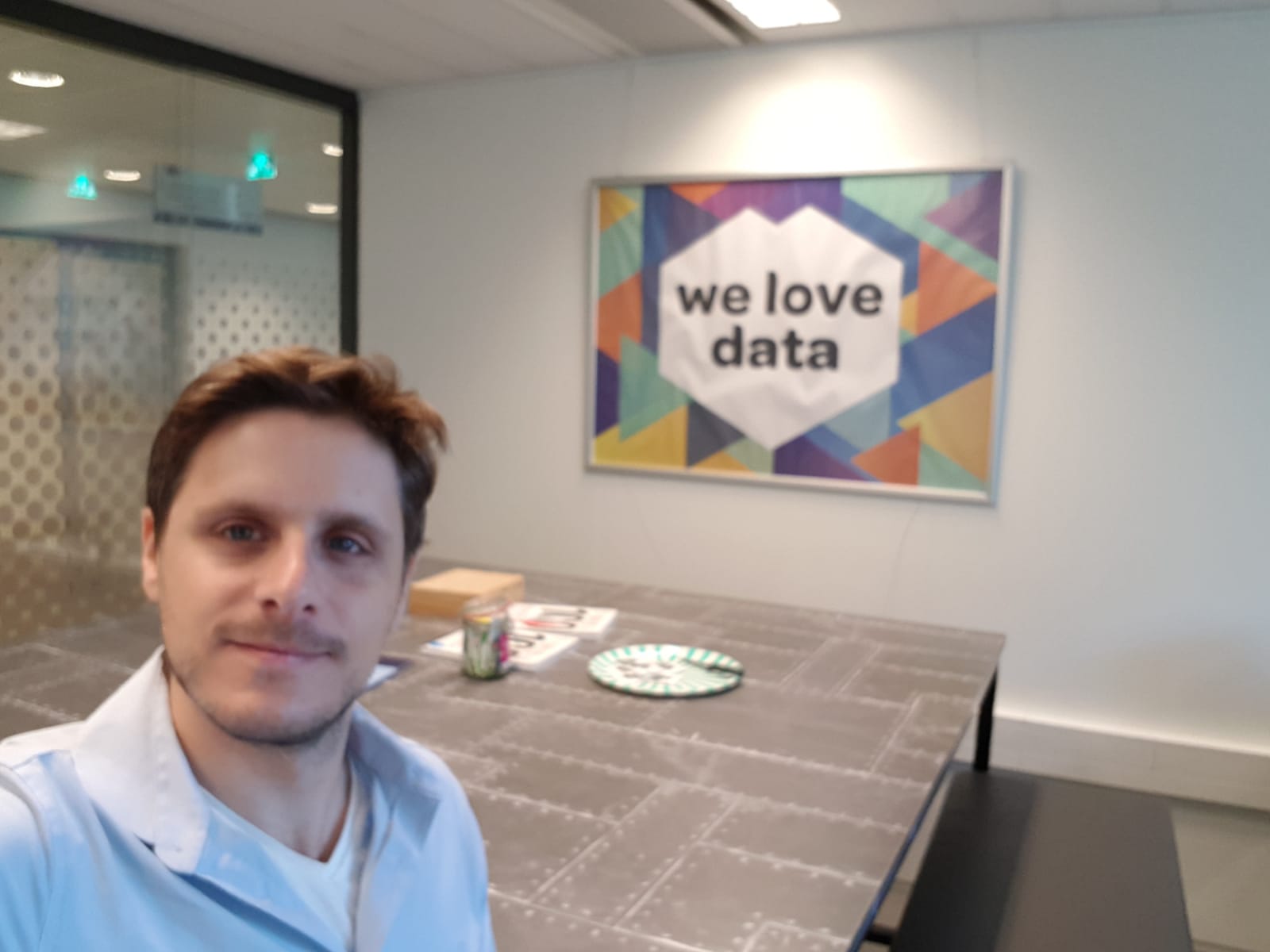 Assistant professor Rob Loke met me and took me over to his class. The program master he created is incredibly comprehensive so I knew this would be a learning experience also for me.
Before I even started telling the students about Bright Data and its vast IP proxy network, it was important that we openly discuss the current needs for data harvesting: How to ensure you remain a trust and safety operation?
Fact 1: Data is a desirable product wanted by all businesses of all sizes and sectors. Today, you rely on accurate data to make accurate business decisions as well as remain competitive!
At Bright Data, we provide open-source data collection solutions for multiple use-cases. Whether it's for large e-commerce businesses wanting to keep their pricing strategy attractive or looking to ensure that brand reputation stays intact across multiple channels; or ad agencies looking to fight ad-fraud by tracing the digital journey and global placement of their ads, testing as real consumers do. These are just examples for over 20 use-cases exercised daily, which without our network made of typical consumer IPs (who have willingly opted-in), these organizations would not be able to reach the data they need. They would simply be blocked. Important to state that this data is openly available to each and every one of us as individual consumers.
Fact 2: While the benefits are clear, collecting data at scale carries profound responsibilities. You must build a defined ethical operation by design which is focused on safety and privacy.
What am I referring to? We, at Bright Data, make sure our network remains safe. We run comprehensive security procedures and keep monitoring our network, always. This is especially needed since we do not access and don't allow access to individuals' data.
The students in Amsterdam, intrigued by our network, wanted to know how we obtain the millions of consumer IP addresses we use globally. The answer is simple. Like we do everything else, we make sure we stick to the transparency and trust. The millions of consumers, opting-in to our network, are completely 'in the know' – they know what they are opting-into, they know what they are getting in return (ad-free applications) and they know they can opt-out at any given time.
So what else did we discuss? As the saying goes, 'time flies when you're having fun', we got deeply into compliance and into our User compliance evaluation (Know Your Customer) process. We talked about the "no reselling" policy and our zero tolerance for fraud and malicious actions – the approach we exercise at Bright Data by immediately blocking any suspicious action that appears in our database.
We all agreed that data collection today carries great responsibility and requires a certain type of DNA and organizational culture. An ethical code must be implemented from the inside out – this is a critical element in making sure your business thrives for the long term.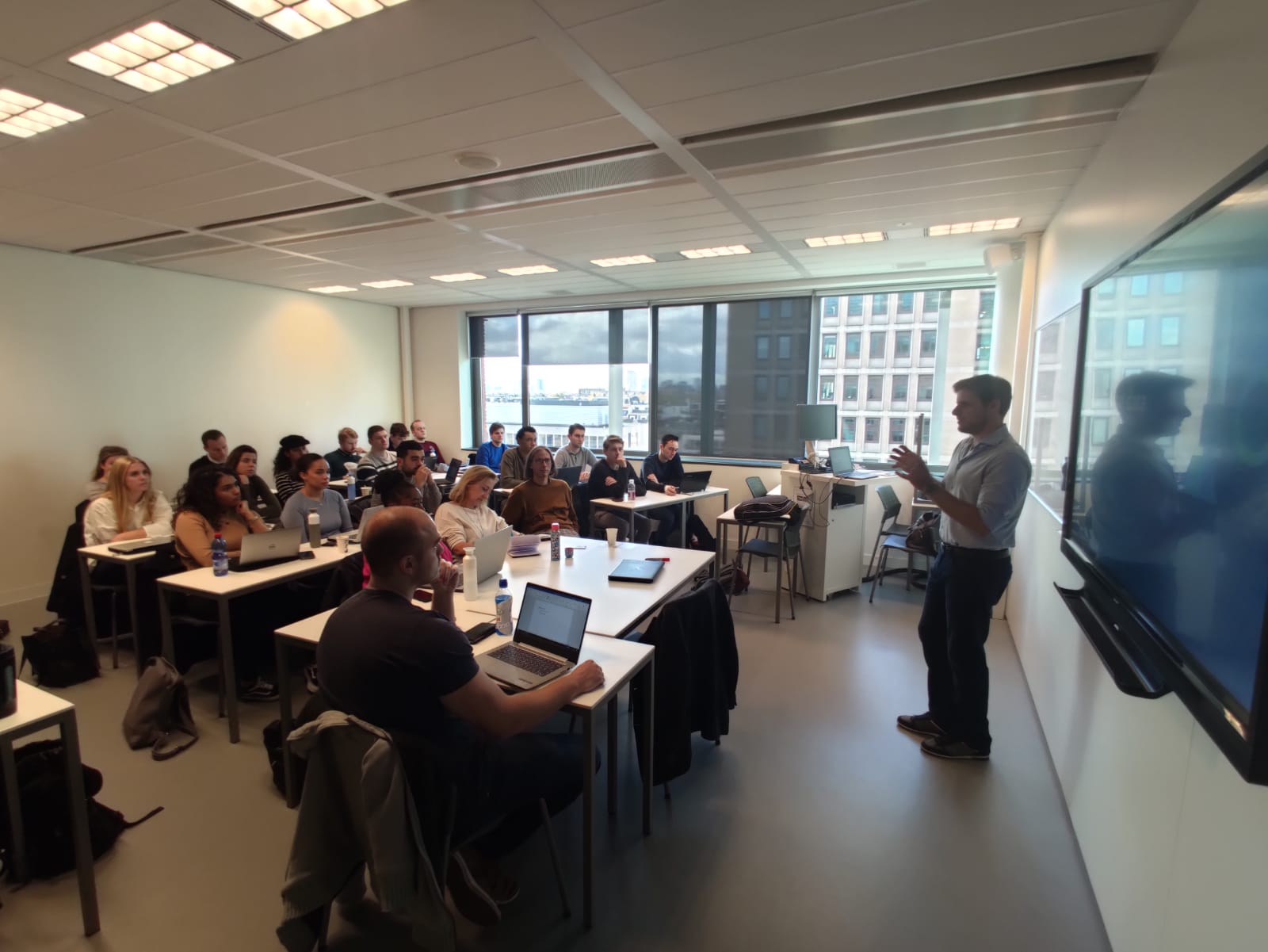 The students of the Amsterdam University of Applied Science agreed. Here's what they had to say: One student sent me this quote: "I think it is pretty cool of them (Bright Data) to stick to their ethical code and not leverage their user's data like plenty of other companies do."
MSc student, Floor van Ameyde: "They (Bright Data) don't fake data, they catch the data"
As for my role as a CEO, the students remembered what I always try to practice – listening, learning from mistakes and remaining open to other ideas:
MSc student Jakub Mudrik: "I liked it when Lenchner as a CEO said that he is not always right and he listens to his employees. He admitted that he made many business-related mistakes. They (Bright Data) analyzed these mistakes and learned from them."
Thank you Dr. Rob Loke and the students of the Master Digital Driven Business program at the Amsterdam University of Applied Science!
Fact 3: This was a truly amazing experience and an excellent opportunity to learn and exchange pioneering ideas!
After all, an additional secret sauce to success is one we all share – the love for data!